Join us in the Arctic
Akureyri offers a diverse service for tourists. A Tourist Information Centre is on the ground floor of Hof. The staff of the Information Centre give information about accommodation, restaurants, entertainment, weather, road conditions, scheduled trips and a lot of other things connected to the North of Iceland and other parts of the country. You can also find information pamphlets there, book accommodation and buy tours, travelling maps, street maps, stamps e.t.c.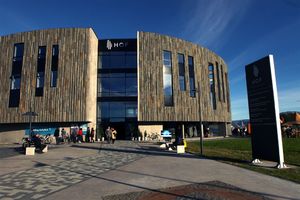 The Information Centre is equipped with computers connected to the internet and telephones, available for access for a fee.
The Information Centre is open all year round (office hours).
On Akureyrarstofa´s website there are information about various accommodation in Akureyri and surrounding area.  

AirIceland flies 7-14 times each day to Akureyri.  The flight from Reykjavík to Akureyri only takes 45 minutes.  Tel: 570 3000 

Exceptional service in fifteen places across the country.  All sizes and types of cars.  Tel: 461 6000
Viðburðarstofa Norðurlands
Offers exceptional service connected to all kinds of events and entertainment. e-mail:  info@vidburdastofa.is 
Ferðaskrifstofa Akureyrar
Tel: 4600600  E-mail: aktravel@aktravel.is                       
Saga Travel           
Tel: 558 8888  E-mail: sagatravel@sagatravel.is
                      
Nonni Travel
Sími: 461 1841  E-mail: nonni@nonnitravel.is
           
Ferðaskrifstofan Trans Atlantic           
Sími: 588 8900 og netfang: info@transatlantic.is
           
SBA – Norðurleið
Tel: 550 0700 og netfang: sba@sba.is
                                  
Bílar og fólk (Cars and people) 
Tel: 461 1106 og netfang: bogf@bogf.is