other spaces
Hof contains a number of meeting and working rooms. Setberg, for example, is an interesting meeting room on the 2nd floor, with views of both the inside of Hof's central fouire as well as outside to the north of the town of Akureyri.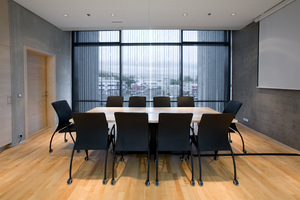 The lobby of the building is a state-of-the-art service facility, equipped with copying facilities, computers, Wi-Fi and telephones. On that same floor is an elegant open space, with a tall ceiling, suitable for exhibitions and presentations and a hallway in front of the main hall, suitable for receptions and exhibitions.
A coat room is situated in the hallway in front of the main hall. You can order service for the coat room in conjuction with events in the building.