other spaces
Hof has a lot of meeting and working rooms. The meeting room Setberg is for example an interesting meeting room on the 2.floor, with a view in to the building and to the north over the town.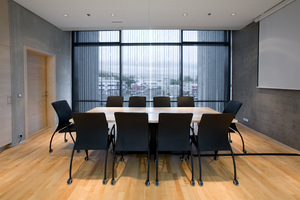 The lobby of the building is a state-of-the-art service facility, equipped with copying facilities, computers, Wi-Fi and telephones. On that same floor there is an elegant open space, with a tall ceiling, suitable for exhibitions and presentations and a hallway in front of the main hall, suitable for receptions and exhibitions.
A coat room is situated in the hallway in front of the main hall. You can order service for the coat room in connection with events in the building.