The Design
The main designer of the building Hof is Arkþing.
All furniture and loose equipment in Hof is designed and manufactured of Sýrusson, but the main designer and owner of that company is Reynir Sýrusson.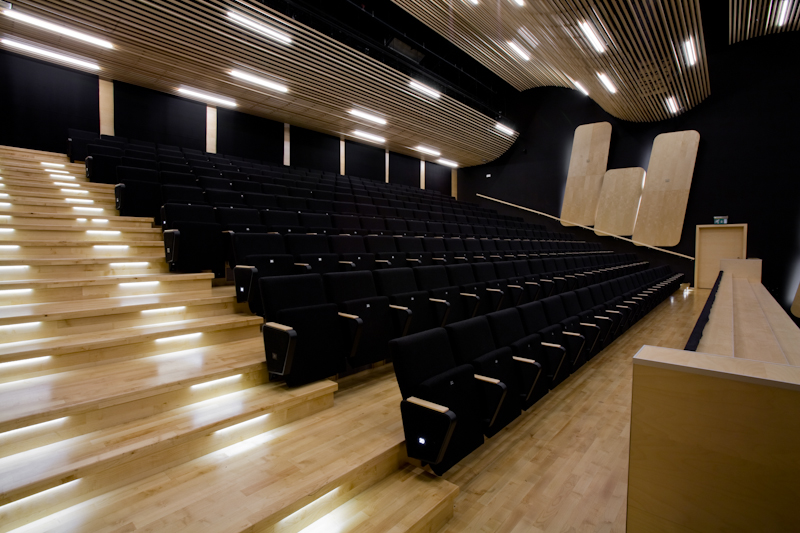 The seats of Hof's main hall, Hamraborg, are also an Icelandic design, from Prologus.  The seat covers are designed so that if a seat is empty the cover makes it look like it is seated by a man in a suit. In that way empty seats do not affect the acoustics.
A competition for the design of Hof was held in 2004.
33 proposals were turned in to the competition but the panel of judges chose the proposal from Arkþing. The designers chose the circle as their main motivation but through the building there lies a kind of a "river" or a "walk through" that devides the building into two parts. The outside boarding of the building would be Icelandic columnar basalt.
In the designing phace of the cultural centre the idea of an additional floor (the third floor) for the town music school emerged. The idea was that a music school in the building would give the cultural centre more life and there were many possibilities for sharing the spaces and at the same time providing the music school with the best possible facilities. The next step was the planning phase regarding the size and cost of the facilities intended for the music school. The plans anticipated 1200 m2 in addition to 600 m2 with the sharing of the operation and facilities of the cultural centre.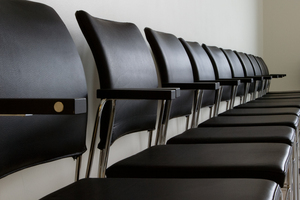 An agreement was signed with the designers of the building after the competition in June 2005 along with the desicion to design the music school along with the design of the cultrual centre. The total size of the house was anticipated to be 4700 m2.